Dutch elite athletes use FrieslandCampina DMV's dairy proteins on their road to Rio
FrieslandCampina DMV, part of FrieslandCampina Ingredients, is a leader in nutritional and functional dairy protein solutions for the performance nutrition and food industry
As an expert in dairy proteins, FrieslandCampina DMV developed two types of protein products — whey and casein — for all the athletes of TeamNL, the elite athletes of the Netherlands.
'We value the quality and expertise of FrieslandCampina; therefore, we approached FrieslandCampina DMV to develop both whey and a casein protein sports nutrition product. These products will be a part of their training and nutrition strategy. The products will be available for around 500 elite athletes,' said Marco Antonnetti, Marketing Director of NOC*NSF.
'Elite athletes need protein supplements with a high quality, a limited amount of other ingredients and are tested for doping', noted Willem Hoogwater, Commercial Director of FrieslandCampina DMV. FrieslandCampina DMV was able to develop these protein products exclusively for NOC*NSF. The market in performance nutrition is developing, we have the ambition to grow in performance nutrition and this is an excellent opportunity for us to show our dedication.
FrieslandCampina DMV, part of FrieslandCampina Ingredients, is a leader in nutritional and functional dairy protein solutions for the performance nutrition and food industry. FrieslandCampina DMV has nutritional and application expertise in casein protein, whey protein and a range of other dairy ingredients.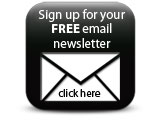 NOC*NSF is the main body for organised sports in the Netherlands. The 88 member companies account for around 28,000 sport clubs, which amounts to more than 5 million people involved in organised sports.
Companies