Exciting new ingredients from IFT 2018
PLT Health Solutions provides a quick recap on its offering at this years' IFT show
At this year's IFT, PLT Health Solutions sampled 3 food and beverage concepts based on Artesa Chickpea Protein and Artesa Chickpea Flour. A 2x protein hummus with a gluten-free cracker, a high protein, vegan cookie and a high protein chai latte.
According to the company, Artesa Chickpea Protein is a highly nutritious plant protein concentrate that can match dairy proteins for taste, texture, mouthfeel and formulation functionality. With Artesa, you can deliver higher levels of protein in consumer-pleasing products with easier, faster processing, leaner, cleaner labels and unleashed creativity.
It seemed like booth visitors couldn't get enough of the specially formulated energy chocolate supplements with zümXR extended release caffeine featured at the PLT Health Solutions booth.
Developed by leading biochemists from the pharmaceutical industry, zümXR Targeted Release Caffeine represents a new state-of-the-art in caffeine delivery systems. It's a major leap forward from conventional caffeine coatings technologies.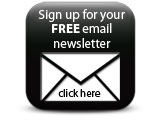 The non-GMO trend seems to be growing, as evidenced by the interest in élantria Algal DHA. élantria allows consumer product companies to promise everything in an algal DHA experience and deliver. It is four times more stable than conventional algal DHAs and extracted with no solvents.
Featured Companies