Faravelli to exhibit at Biofach 2019
The German team of Faravelli Food Division will take part in Biofach 2019 in Nuremberg from 13-16 February 2019
Biofach, the leading trade fair for organic food, has been inviting people to share their passion for organic produce, mingle with like-minded professionals and exchange views since 1990.
This year, Biofach welcomes people to the Exhibition Centre Nuremberg to meet organic producers from the organic market and to be inspired by the sector's latest trends.
Faravelli has been representing Levapan products in Germany for several years. Visitors to the exhibition will therefore have the chance to meet Faravelli's team from 13-15 February at Levapan's booth, located in Hall 2, Stand 2-626.
To make an appointment, contact info@faravelli.de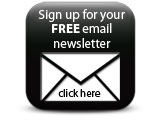 Learn more about Faravelli Food Division offer in Germany: www.faravelli.de/food
Featured Companies