Higher texture stability during shelf-life with new instant clean label starch
Ingredion has launched the first clean label starch solution with moderate process tolerance that uniquely combines instant viscosity with higher texture stability
The moderate process tolerance of the NOVATION PRIMA 650 starch enables food manufacturers to keep low shear and temperature processing conditions whilst extending the texture stability of the end product over shelf-life by more than 25%.
The instant functional clean label starch is suitable for foods such as fruit preparations, quiches, instant fillings, cheesecakes, muffins and mayonnaise. With no premixing required, manufacturers can also remove a cooking step from their production process to reduce costs and simplify the procedure.
Extending Ingredion' existing 30-strong NOVATION starch range, the new NOVATION PRIMA 650 is a gluten-free solution and can be listed simply as 'starch' or 'maize starch.' With the ability to extend texture stability, this instant starch helps food manufacturers to produce and store bigger batches, making it easier to meet demand spikes at peak times such as festivals and bank holidays, as well as reducing wastage.
Janin Zippel, Product Manager, Wholesome, at Ingredion, commented: 'This is an easy-to-use instant starch with innovative functionality that meets the needs of both manufacturers and consumers. We know today's consumers want to see recognisable ingredients on labels while increasingly scrutinising their nutritional value; but, at the same time, they want the convenience of ready-made foods too.'
'This solution allows manufacturers to tick all the boxes; it's clean label, process tolerant and offers improved texture stability during an extended shelf-life. This means foods keep their all-important creamy mouthfeel and glossy appearance for longer, whether in ambient, refrigerated or frozen storage,' she added.
'Being first to market with this new instant starch demonstrates our continued commitment to clean label innovation and to improving the functionality of native starches.'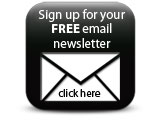 NOVATION PRIMA 650 is an instant starch made from waxy maize that will not lump even in low shear conditions. Moderately process tolerant, it can offer between 25% and 40% higher texture stability, depending on the application.
Companies