Humdinger backs Vegatronic 6000 bagger for efficiency gains
Humdinger, a UK manufacturer of bagged natural snacks, has purchased two market-leading Ilapak Vegatronic 6000 baggers as part of a company wide drive to achieve operational excellence
Since installing the first system in February, Humdinger has seen line efficiency improvement of up to 50% thanks to the bagger's swift changeover capabilities and multi-format flexibility.
"We produce for the major retailers, which means we need to run a very efficient packing operation in order to protect our margins. Upgrading to the Vegatronic 6000 on one of our lines has given us the performance uplift we needed and the justifcation to invest in a second machine," says Paul Ramsey, Operations Director at Humdinger Ltd.
With two factories in Hull and a third in Heckington near Sleaford, Humdinger produces natural fruit and nut based snacks for retailer own labels and licensed brands, including Marmite, Branston and Peperami.
In addition, the company has its own successful branded business, taking in kids' fruit snack brands Humzinger and The Fruit Factory as well as on-trend pulse snacks such as wasabi peas and sweet chilli edamame beans marketed under the Humdinger label.
This varied snacking portfolio calls for a flexible packaging operation, not least because pack sizes and styles vary – bags range from 80 g up to 500 g and can be either quad or pillow in style.
Between them, the existing baggers were able to handle these style and size variations, but individually, didn't have the format flexibility Humdinger needed. When Ilapak introduced Humdinger to its Vegatronic 6000 high speed, modular bagging platform, the snack maker could immediately see the potential to transform the efficiency of its packaging operation.
"When were ready to start the project we created our URS (User Requirement Specification) and asked various equipment manufacturers to tender against this. Ilapak were very thorough in understanding what what was required and asked for information clarity to ensure what they were proposing worked for Humdinger fully. We then visited Ilapak's factory in Italy and liked what we saw," recalls Paul.
The continuous motion bagger can run off the full gamut of bag styles, including pillow, block bottom, quad and doy-style packs. Rival bagmakers will claim to offer the same format flexibility, but Ilapak's advantage is the ease with which it can switch between sizes and styles. For Humdinger Ltd, this was one of the deciding factors in this project.
"Our production model is such that we might produce the same format or pack size for three days or change over three times in a day – run lengths vary greatly, so accessibility and quick changeover capabilities are top requirements. On the Vegatronic 6000, the forming sets are very easy to take out, enabling us to effect a changeover in minutes," says Paul.
The machine's open frame design allows full access to the forming tube and the tube itself pivots at 45 degrees for easy removal by a single operator.
As improving performance was to be the principal metric for evaluating the payback of this project, hitting Humdinger's speed targets was vital.
Capable of up to 200 ppm on pillow packs, the Vegatronic 6000 is engineered for high speed operation; the machine's compact design means there is less distance for the product to travel, whilst the electrical control platform and unique jaw profile guarantee seal integrity at ultra high speeds.
"On some continuous motion machines, speed is at the expense of seal integrity. Our advanced electrical control platform enables our Vegatronic 6000 to pulse the dwell in the jaws to ensure maximum seal integrity," explains Sam Robinson, VFFS product manager at Ilapak.
The Vegatronic 6000 also has the ability to produce quad packs either in-line or on the tube, depending on the customer's requirements. The inline configuration specified for this project allows higher speed operation and delivers aesthetic benefits owing to reduced friction in the tube and better control of the film.
The Vegatronic 6000's speed capabilities were put to the test in extensive trials using Humdinger's films.
The trials indicated that the Vegatronic 6000 could comfortably meet the customer's speed criteria, but revealed an issue with delamination of the film when subjected to pressure. Ilapak assuaged this problem by specifying an alternative laminate, impressing Humdinger with its thorough approach.
"The project set-up was very good, with excellent attention to detail during the trials," says Paul.
Ilapak installed the Vegatronic 6000 bagger as part of a turnkey project that also included integration of a Herma labeller and ICE coder. Fed by an existing multihead weigher, the Vegatronic 6000 is specified to produce quad bags at speeds of up to 80 per minute, and pillow packs up to 120 ppm.
"We have increased our format flexibility by investing in a machine that can produce more than one pack style and have achieved a significant improvement in performance in line with our business-wide efficiency drive."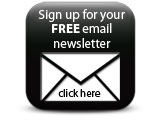 "Our plan was that we would order a second machine once we were sure we were happy with the first one. The first machine has been up and running for 8 weeks and we have had no hesitation in placing our order," says Paul.
Companies