Improved yields and cleaner labels for poultry products with rice starch
Olivier Chevalier, BENEO's Business Development Manager, Meat Applications, discusses how poultry product manufacturers can make the most of improved taste and texture profiles as well as higher yields by using rice starch
The market for poultry products continues to rise in Europe and producers are increasingly turning to alternative starches. Rice in particular is proving to be popular because of its clean label credentials and ability to increase yields and maintain profit margins
Since 2012, new product launches of poultry products in Europe have risen from 879 to 1365, an increase of 55.3%.1 Globally, poultry meat consumption is growing more than in any other sector and, by 2021, it is expected to overtake pork as the most widely eaten meat.2
This significant rise in the popularity of poultry products also comes at a time when, according to Jeremy Garlick, partner at Insight Traction: 'Online and convenience store shopping is growing at the expense of bigger supermarkets, but these channels are less profitable, meaning less profit to share in the supply chain. At the same time, discounters have reset consumer expectation of value for money. Again, squeezing profit for the industry.'3
Consumers are also changing allegiance in their poultry purchasing behaviour, with an increasing emphasis on products that contain no additives or preservatives and are low/no/reduced allergen. According to recent data from Mintel, new product launches within Europe have reflected this growing trend, with more than 10% of new poultry product launches carrying a 'no additives/preservatives' health claim and more than 12% carrying a 'low/no/reduced allergen' claim (Figure 1).1
Figure 1: New product launches in Europe show a clear preference for free-from poultry products
Managing quality, yields and margins
With challenging profit margins and increasing demand for clean label and higher quality products, poultry product manufacturers and powder blenders for the meat industry are looking at ways to maintain their yields and margins, without having a negative impact on the end product. This might seem to be an impossible feat; but, following extensive trials by the BENEO-Technology Center on BENEO's rice starch (Remyline AX-DR), results show that this is now possible.
Using BENEO's Remyline AX-DR rice starch in the injection and/or tumbling of poultry, the results have shown that its use delivers clean label benefits (unlike carrageenan that carries an E-number). In comparison with other starches or carrageenan rice starch, it also has a better yield, leading to higher profits, and provides superior organoleptic qualities.
Looking good
Rice starch has the smallest granule size (2–8µm) in the starch family, resulting in excellent dispersion in meat muscle with no lumping. When rice starch such as Remyline AX-DR is injected into poultry, or added during tumbling, the brine that contains the starch disperses evenly throughout the meat, creating a natural, fibrous structure and taste. Unlike larger granule sized starches such as potato starch and carrageenan, this even dispersal ensures that no gel pockets or 'tiger stripes' are visible in the end product.
Owing to the exceptional water binding properties of rice starch, the addition of Remyline AX-DR to meat applications also ensures that the end product has improved juiciness and tenderness, compared with products processed with alternative starches. Also, being pure white, rice starch ensures that poultry in particular has a clean look, with no pinking.
Impressive yields in phosphate-free products
Sampling tests by the BENEO-Technology Center using Remyline AX-DR rice starch show that rice starch improves yields in both phosphate and phosphate-free products. The phosphate-free product tests were done on rice and potato starches. The results demonstrated that using rice starch delivered a resultant yield that was seven percentage points higher than the control sample and up to two percentage points greater than the sample containing potato starch (Figure 2).
Figure 2: In phosphate-free systems, using rice starch can increase the total yield up to 7% (the above results show measurements relating to meat that has had brine added to it, so that it reaches 115% of its initial raw meat weight, the control containing only salt)
Tests were also done on phosphate products. Here, rice starch delivered improved yields of 18% compared with the control sample. The one containing potato starch showed an 8% improvement and the poultry containing carrageenan registered four percentage points (Figure 3). Owing to its low gelatinisation temperature (60°C), Remyline AX-DR rice starch is excellent at binding water, minimising losses during the cooking process.
Figure 3: Rice starch can increase the yield in systems that contain phosphate by up to 18% (the above results show measurements relating to meat that has had brine added to it, so that it reaches 125% of its initial raw meat weight, the control contained only salt and phosphates, extending it to 115% of its initial raw weight)
Easy to use
Using BENEO's Remyline AX-DR does not require any adaption in the production process. Injection pressure, as well as other relevant parameters, remains the same. The rice starch is either dispersed into the brine or it can be added, as a powder, into the tumbler. Unlike other stabilizers, rice starch does not increase the viscosity of the brine. In addition, owing to the small granular size of rice starch, injector filters and needles are free from the risk of clogging because of lumps and the brine is stable with very low sedimentation.
Long lasting benefits
Owing to the structure of amylopectin and its ratio to amylose in rice starch, the use of BENEO Remyline AX-DR in meat applications, such as poultry, ensures that there is very low retrogradation, enabling water retention to be maintained after the poultry has been packed. This not only means that there is no unsightly water release (syneresis) in the packaging for consumers, compared with products containing potato starch or carrageenan, but that the product remains moister for the duration of its shelf-life. During tests, the BENEO-Technology Center was able to demonstrate the technical benefit of using Remyline AX-DR to reduce syneresis (Figure 4).
Figure 4: Compared with potato starch or carrageenan, the use of rice starch can reduce package purge by up to 2.5%
Today's consumers know what they want: tasty, appealing, natural and affordable chicken products. Meeting their expectations, as well as improving yield in an economical way, is a tall order. But, all this is now possible with functional rice starches such BENEO's Remyline AX-DR. Thanks to the research of the BENEO-Technology Center, poultry product manufacturers can now use the benefits of rice starch to deliver products with cleaner labels, improved taste and texture profiles as well as increased yields, economically, on existing processing equipment.
References
1. Mintel GNPD, Poultry Products, Europe-ASPAC-NAM, January 2012–December 2014 (www.gnpd.com).
2. C. Dickinson, presentation at The Agricultural and Horticultural Development Board Outlook Conference (February 2015, London, UK).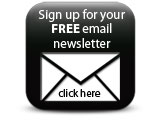 3. www.ahdb.org.uk/news/blog.aspx.
Companies