Ingredion launches new rice-based NOVATION starches for superior texture stability in foods
Clean label expert, Ingredion, is extending its broad portfolio of clean label ingredients to 30 products with the launch of two multifunctional starches
Derived from rice, NOVATION 8300 and NOVATION 8600 starches enable manufacturers to develop on-trend, consumer-winning recipes with indulgent textures and a consumer preferred simple 'rice starch' label on the ingredients list.
With a naturally small granule size, rice starch delivers a rich and creamy texture in products such as yoghurts, soups and sauces.
The two new starches combine moderate to high process tolerance with excellent texture stability and perform well even in the most demanding processing conditions, including high brix and high protein applications. NOVATION 8300 and NOVATION 8600 waxy rice starches are ideal for fruit preparations and dairy desserts as well as soups, sauces and ready meals in frozen, refrigerated or ambient storage.
Mona Schmitz-Hübsch, European Marketing Manager at Ingredion, says: 'As the trend for clean label becomes progressively more mainstream, there is a challenge for manufacturers to create products that meet this need, taste great and maintain texture throughout their shelf-life, even under challenging conditions such as high brix or high protein applications.'
'Insights from our Cracking the Clean Label Code report found that yoghurts are considered to be both a healthy option and a treat, so a thick and creamy texture with a clean label is preferred. This is where the benefits of functional ingredients that support a natural positioning, such as rice starches, really come into their own,' she added.
'The superior texture stability of our new NOVATION 8300 and NOVATION 8600 starches allow manufacturers to produce even larger batch sizes because the final product will keep a stable texture for longer. By producing larger batch sizes and reducing wastage from products that do not offer the same texture stability, manufacturers can make significant cost savings, improve supply flexibility and take advantage of opportunities for higher sales in peak seasons,' concluded Mona.
Ingredion's NOVATION 8300 and NOVATION 8600 starches have already been successfully introduced across the US and APAC regions, and are now available in Europe.
The two new rice-based NOVATION products complement Ingredion's existing portfolio of corn, waxy corn, tapioca and potato-based functional native clean label starches.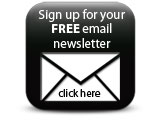 With more than 20 years of formulation experience using a wide range of clean label ingredients, Ingredion's team of culinologists and technical experts can guide manufacturers through the development process and get to market quicker. From recipe reformulations to processing advice, Ingredion has the right balance of skills and food loving culture to ensure the end product meets the high standards consumers have come to expect.
Companies