Kaneka highlights natural performance backed by science at HiE
Kaneka Pharma Europe (Stand K20) highlights functional ingredients to support body and mind health
The licorice extract Glavonoid helps to reduce visceral fat, says Kaneka Pharma Europe
Kaneka Pharma Europe (Stand K20) highlights functional ingredients to support body and mind health.
The focus will be on the scientifically backed and naturally produced ingredients Ubiquinol and Glavonoid. Ubiquinol, the active and highly bioavailable form of coenzyme Q10, is essential for the body's energy production and protects cells from oxidative damage. The licorice extract Glavonoid helps to reduce visceral fat. Both substances can be used in single ingredient supplement applications as well as in functional food combinations.
Owing to its high bioavailability and its ready-to-use form, Ubiquinol has a more rapid and better effect than coenzyme Q10, which has to be converted by the body before it can be used.
Filip Van hulle, Sales and Marketing Manager at Kaneka Pharma Europe, commented: 'Backed by numerous scientific studies, Ubiquinol offers a huge variety of health benefits. This allows manufacturers of nutritional supplements and functional foods to target a broad spectrum of consumers.'
One example is Ubiquinol omega-3 Aktiv-Formula capsules from the German company Biogenial. These have been inspired by findings that the Inuit, whose natural diet is rich in omega-3 fatty acids as well as coenzyme Q10, have a low prevalence of heart disease. By combining omega-3 fatty acids of marine origin and Ubiquinol, the capsules can contribute to the normal function of the heart. Kaneka QH Ubiquinol is suitable for use in soft gel capsules, pellets and sticks, as well as in foodstuffs.
Kaneka will also be presenting its novel food-approved licorice extract Glavonoid. Because of its patented manufacturing process, the extract is free from glycyrrhizinic acid and therefore free from any associated cortisone-like side-effects. Glavonoid offers a unique dual action in fighting visceral fat, thanks to its ability to activate the body's fat metabolism and suppress fat synthesis.
Studies have demonstrated that an intake of 100mg of Glavonoid per day burns 130 kcal of body fat.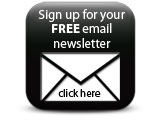 The extract can be processed in food supplements and beverages based on milk, yoghurt, fruit and vegetables. Suitable for all kinds of weight management products, it can also be included in products aimed at the sports and fitness market, as well as healthy ageing.
Companies