LIVE FROM VITAFOODS: DSM introduces olive-based antioxidant ingredient elaVida
Also launches concentrated omega-3 product derived from algae to the European market
DSM showcases elaVida olive-based antioxidant ingredient
DSM is launching elaVida and a concentrated form of its life's OMEGA product range at Vitafoods in Geneva this week.
Available in both a liquid and a powder form, elaVida is a polyphenol preparation made from olives, using a proprietary solvent-free process.
DSM says elaVida is standardised for its content in hydroxytyrosol – the principal and most-researched phenolic antioxidant in extra virgin olive oil – and supports heart health through the protection of blood lipids from oxidative stress. Literature also indicates that olive polyphenols may have a beneficial effect in joint health and cellular energy metabolism. The company says elaVida complements the activity of vitamin E and C by activating the body's own antioxidant system.
According to Companiesandmarkets, worldwide sales in the global heart health market will reach US$15bn by 2018.
Olive polyphenols are also the only non-vitamin/non-mineral ingredient with a granted EU health claim for antioxidant function. An Article 13 health claim authorised by Regulation (EU) 432/2012 states that 'olive oil polyphenols contribute to the protection of blood lipids from oxidative stress'.
By protecting blood lipids from oxidation, polyphenols can help to reduce blood levels of oxidised low density lipoprotein particles (oxLDLs), which is an emerging risk factor for cardiovascular disease. A daily dose of elaVida provides 5mg of hydroxytyrosol, the same amount found in 20g of extra virgin olive oils1.
Ruedi Duss, Global Marketing Manager at DSM, said: 'Olives and olive oil are an important part of the healthy Mediterranean diet and consumers are increasingly opting for more natural products. This new addition forms part of DSM's wider nutritional portfolio and demonstrates our commitment to providing our customers with naturally sourced nutritional solutions that are backed by strong science.'
The powder formulation of elaVida is suitable for use in foods, beverages and supplements and offers the benefits of water solubility, neutral taste, high quality colour, flowability and stability. It also allows for application in small tablets with high hydroxytyrosol content.
In addition, elaVida 15% may be used in food supplements, foods and beverages, including clear and unflavoured soft drinks, while elaVida 40% may be used for oil and beverage fortification.
The new concentrated form of DSM's life'sOMEGA product range, life'sOMEGA 60, contains the omega-3 fatty acids docosahexaenoic acid (DHA) and eicosapentaenoic acid (EPA) from algae. It is claimed to be the first high potency vegetarian omega-3 fatty acid product on the market.
The new product contains 60% total omega-3, with a minimum 300mg/g DHA and 150mg/g EPA content. Derived from a sustainable algal source, life'sOMEGA 60 offers an alternative to traditional sources. It was first launched in the US last November and is being introduced to a European audience for the first time at Vitafoods.
'Fish oil has long been trusted by consumers as a rich source of omega-3s, but often people are unaware that it is the microalgae in the food chain that provides the EPA and DHA,' said Joe Agnew, Global Marketing Manager at DSM.
'Life'sOMEGA 60 is the first vegetarian EPA/DHA product available and is being marketed as a highly sustainable alternative to other sources, that goes straight to the algal source. It also provides twice the potency claims of krill oil at a much lower cost.'
References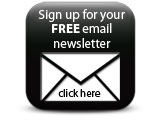 1. Mastralexi et al. 2014, J Agric Food Chem, 62, 2459−2461, Mulinacci et al. (2006), J Sci Food Agric, 86:757–764
Companies