Lesaffre Human Care focuses on immune health at SSW 2016
Company introduces highly stable LifeinU Bacillus subtilis CU1 ingredient
Lesaffre Human Care, supplier of quality ingredients from yeast and bacteria fermentation for the global human care markets, has announced the North American launch of its newest ingredient: LifeinU Bacillus subtilis CU1, a highly stable probiotic bacterium for immune support with clinically proven efficacy.
Committed to providing the best natural and effective solution to support the immune system, Lesaffre Human Care developed LifeinU Bacillus subtilis CU1 to help consumers stay healthy and perform well every day.
LifeinU BSCU1 is made of an exclusive and patented strain of
Bacillus subtilis
registered as CNCM I-2745 and that has been clinically proven to support the body natural defences. It has also been established that daily consumption was safe and did not induce side-effects.
Beneficial effects of LifeinU BSCU1 consumption were demonstrated in a 4-month clinical trial conducted in healthy seniors, in collaboration with an independent expert in gastroenterology. Findings of this clinical study were published in the peer-reviewed Immunity & Ageing journal and showed that consumption of 2.0E+9 spores/day of LifeinU BSCU1 increases sIgA4 concentrations in the intestine and saliva by, respectively, 87% and 45%.
Being highly stable, LifeinU BSCU1 can survive extreme conditions, such as exposure to the human gastrointestinal tract and harsh manufacturing processes, which allows it to deliver its health benefits through a diverse range of dietary supplements as well as food & beverage applications (hot tea, cereal bars, etc.).
'Considering the rising popularity of functional foods and beverages among consumers, who are increasingly focused on achieving wellness through diet, LifeinU BSCU1's outstanding stability is a tremendous asset for our customers in helping them formulate end-products that will resonate with today's demanding consumers,' explains Elodie Ruffin, Probiotics Marketing Manager at Lesaffre Human Care.
LifeinU BSCU1 is also compatible with most dietary restrictions (gluten free, lactose free, Kosher, Halal, etc.) and can therefore be considered as a safe and effective prevention strategy for virtually any healthy individual who wants to support their natural defences on a daily basis.
LifeinU L. rhamnosus GG was also introduced at the show. Lactobacillus rhamnosus GG has proven to be beneficial to digestive and immune health through research results reported in more than 800 published papers, which undoubtedly makes it the most studied probiotic bacterium in the world.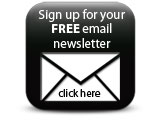 It is a safe and reliable ingredient that has been used for decades in dietary supplements and functional food and beverages worldwide. Thanks to the very strict specifications set for this product, Lesaffre Human Care can offer extremely high quality L. rhamnosus GG, an ingredient that can not only protect the gut from antibiotic associated diarrhoea and promote normal gastrointestinal function in both adults and children, but also support the body's natural defences.
Featured Companies