Lycored honoured as multiple Stevie Award winner
Lycored has been named a multiple award recipient of a Silver Stevie Award in Brand Experience of Year - Consumer categories and a Bronze Stevie Award for Engaged Community of the Year - Consumer categories for their innovative #rethinkbeautiful campaign and Good in Bloom initiative
Being recognised in not one but two categories, Lycored was among the more than 3900 nominations from organisations of all sizes and virtually every industry that submitted this year for consideration in a wide range of categories, including Startup of the Year, Executive of the Year, Best New Product or Service of the Year, Marketing Campaign of the Year, Live Event of the Year and App of the Year, among others.
More than 270 professionals worldwide participated in the judging process to select this year's Stevie Award winners.
In reviewing Lycored's submissions, one judge shared: "From a Marketing Innovation standpoint, Lycored has made significant strides. The nationwide Letters of Love Tour and a skin health study, published in the British Journal of Dermatology, are very innovative from a marketing standpoint especially in the supplement space where the focus is on tapping science and innovation to improve individual wellness.
"Clearly the right marketing direction for a supplement company, and should find a way to become more accessible to potential consumers."
"We're humbled by the praise and recognition we have received at this year's International Stevie Awards," said Golan Raz, Head of Global Health Division at Lycored.
"Being able to bring the #rethinkbeautiful campaign, Letters of Love tour and Good in Bloom initiatives to consumers in such a grassroots way allowed us to not only share the knowledge of skin health and self-discovery, but how nourishing our relationships helps truly create beauty and health, from within, making 2017 (and now 2018) an amazing year for Lycored that we are proud to share and be recognised within the amazing International Business Awards community."
Lycored brought its #rethinkbeautiful campaign to cities throughout the United States on behalf of the supplement and nutrition industry in an effort to take ingestible skincare from a niche market to mainstream success.
Challenging traditional ideas, the campaign broke beauty out of its proverbial box, creating an emotional connection to ingestible skincare.
Adding to the innovation of the campaign, Lycored introduced its Letters of Love tour. Serving as an extension of the campaign, the goal was to inspire consumers to love themselves the way they love others by writing love letters to themselves on personalised postcards.
Throughout 2017, the tour made stops at the Montclair's National Night Out (NJ), Wanderlust Festival – Squaw Valley (CA), Nutrition Business Journal (NBJ) Summit (CA), GoPro Mountain Games (CO), Cherry Blossom Festival (DC), Sundance Film Festival (UT), Magic Mountain (VT), and Pilgrimage Music & Cultural Festival (TN) and saw over 10,000 postcards written.
For those who did not have a chance to write a love letter to themselves in the wild, Lycored encouraged consumers to write a "digital love letter" using its online Letters for Love letter writing station by including an advertising campaign in London that featured more than 200 outdoor advertisements with the message "Your Heart Has No Limits."
Lycored introduced Good in Bloom into a year-round initiative and committed to creating a kind and loving environment in every location that they touched.
They strived to serve as an example of what companies can accomplish when they foster a "not-only-for-profit" ethos and create a platform to do good and educate consumers globally around the power of critical nutrition for our well-being.
Their umbrella stands in Asia operated on a "leave a penny, take a penny" principle. Use it when you need it, and then leave it for someone else when you're done. A test in both honesty and courtesy, their stands acted as a social experiment in Japan — results were measured by how many umbrellas were returned in Tokyo, Kyoto and Hiroshima.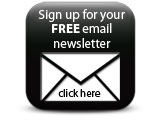 Overall, 84% people returned the umbrellas they borrowed, with 98% of Kyotoites.
Companies