Lycored launches 'Notes of Nourishment' campaign
In January, 10,000 participants in the Wanderlust 'It Starts at Home' virtual yoga challenge were invited to write a short note of encouragement, appreciation or positivity to a stranger
Lycored has launched the 'notes of nourishment' campaign, to give wellness professionals the chance to write messages of support to senior citizens, homeless people in need and frontline workers.
The campaign is aimed at helping people connect through isolation as a pandemic-adjusted evolution to the company's ongoing #rethinkbeautiful initiative which, for the past three years, has invited people to write themselves a love letter to promote beauty from within.
In January, 10,000 participants in the Wanderlust 'It Starts at Home' virtual yoga challenge were invited to write a short note of encouragement, appreciation or positivity to a stranger.
Over the course of the 10-day event, led by Lycored's UK Yoga Ambassador Hannah Barrett, participants wrote messages such as: "I may not know who you are but I still know that you are loved. Always remember that you matter."
Lycored will print the notes on postcards and safely distribute them to senior citizens, homeless people in need, and frontline heroes. During the pandemic, Lycored has so far delivered over 6,000 notes with a healthy meal that the company has been supplementing with fresh fruits and vegetables (in partnerships with New York Common Food Pantry, Food4hungry.org, and Operation Respect).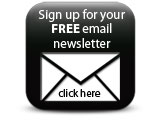 Lycored's Zev Ziegler said: "We're always exploring innovative new ways to show that beauty goes far beyond physical appearance. We believe true beauty comes from within, and we want to help consumers create the powerful inner glow that stems from true wellness. As these letters show, there is no one better to help tap into and spread that inner glow than yogis, those centered in gratitude and self-care."
Companies