Lycored to showcase new lycopene seal at Vitafoods
The company will also be showcasing Lycoderm, its supplement-ready blend designed to foster overall skin health
Lycored will be showcasing its new lycopene seal at a Harvesting Possibilities exhibit at Vitafoods.
The lycopene seal is for use in the co-branding of finished products containing the company's lycopene for skin health, heart health and eye health.
It is "a representation of the quality, efficacy, passion, and dedication" that goes into all of its products. The seal symbolises the company's guarantee that its products deliver what they promise.
Lycored grows its own tomatoes in farms across the world and after harvest, microencapsulates lycopene to ensure optimal bioavailability. Natural lycopene such as Lycored's is the only source of the carotenoid with a clinical backing.
The company will also be showcasing Lycoderm, its supplement-ready blend designed to foster overall skin health. Lycoderm includes precise ratios of lycopene as well as the carotenoids phytoene and phytofluene which can absorb UVA and UVB light.
In its latest trial, Lycored found that supplementation with Lycoderm protected subjects from UV damage and reduced the redness associated with sunburn.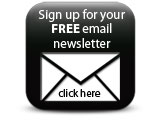 Another study has shown that it helps prevent skin ageing caused by UV exposure and limits the induction of markers for inflammation and skin aging.
Companies