Meet Mycotrition at Health Ingredients Europe
Already recognised as one of the leading suppliers for mushroom raw materials and contract manufacturing, Mycotrition will present its extended product and service portfolio at stand 8F76. The management team will be pleased to welcome you at HI in Frankfurt
Mushrooms have been used as a foodstuff for centuries in Europe. In Asia, however, they are also used commonly as a highly reliable medicine. Until recently, the Asian model of mushroom usage was viewed sceptically in Europe. However, consumer awareness of the health benefits of mushrooms has changed over the years and has now become one of the most important factors influencing the growth of the mushroom market.
Surely you have heard of the latest trend "Mushroom" coffee or its addition to face creams, teas or as a dietary supplement. The list of applications seems endless. COO Sebastian Schmode said: "More and more consumers are appreciating the positive influence medicinal mushrooms have on their daily lives. When it comes to health, you'll be amazed to find out the benefits of medicinal mushrooms. You can use them to support your immune system or your mental strength."
Mycotrition offers a wide range of different medicinal mushrooms as extracts, powders or bulk capsules for further processing or retail. The company benefits from its founders' 40 years of experience in the cultivation, processing and analysis of medicinal mushrooms. The traceability of the mushrooms from cultivation to delivery, the quality control on a GMP-basis by independent German laboratories and the constant monitoring of the production facilities in Germany and Austria testify to the company's high quality awareness.
Contract manufacturing and product development are further strengths of the Mycotrition services. From small quantities to large batches, we love to make your product a true success. Contact us personally and we will be happy to provide you with a customised offer.
A new addition - herbal remedies and medicine from DRONANIA
In addition to the raw materials and dietary supplements from medicinal mushrooms, Mycotrition presents modern herbal products for the national and international market in cooperation with our partner DRONANIA pharmaceuticals:
Ivypan plus syrup - a purely herbal cough syrup
Multipan Syrup, Vitapan D+ drops and Vitapan C drops - dietary supplements from the Fluidpan series
Further products can be found on www.dronania-products.com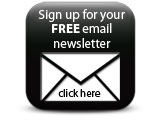 All DRONANIA products are manufactured in accordance to GMP and WHO guidelines. Just like Mycotrition, DRONANIA stands for first-class quality.
Companies