Milliken ClearTint liquid polymeric colorants gain FDA approval
Ingredients | Packaging | Regulatory
For clarified PP and HDPE food contact applications
ClearTint liquid polymeric colorants receive approval from the US FDA
Milliken & Company's ClearTint polymeric colorants have received approval from the US Food and Drug Administration (FDA) for use in food contact applications. All five ClearTint primaries, the basis for all of the company's ClearTint colours, have been approved under the FDA's Food Contact Notification programme.
The company says the approval will make it easier for customers to follow the latest colour trends, while ensuring the products' use in broader application areas, such as 'sippy' cups and baby bottles and other repeat-use containers.
'Our ClearTint colorants were already compliant with FDA food contact requirements and have now earned agency approval across broad conditions of use, including sterilisation in boiling water,' said Melissa Copeland, Milliken's Global Product Line Manager.
'Approval of our primaries will streamline custom colour qualifications and allow customers to quickly address new consumer trends, styles and preferences.'
The five primaries received Food Contact Notification approval under use conditions B (boiling water sterilised) through H (frozen or refrigerated storage) and J (microwave cooking). The approvals now allow ClearTint colorants to be used in repeat-use articles in contact with infant formula and housewares used for feeding infants.
ClearTint colorants are suitable for clarified polypropylene (PP) and high density polyethylene (HDPE), which the company says are pleasing on the eye and offer easy, consistent processing.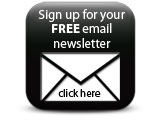 When combined with Milliken's Millad NX 8000 additive for PP, the colorants provide bright and rich colours while protecting the plastic's clarity. They are also non-nucleating and will not migrate or extract as is possible with traditional dyes.