More than half of probiotics in the UK carry at least one free from claim
Lumina Intelligence has found gluten-free is the main free from claim among the UK's bestselling probiotics, followed by free from dairy, soy and lactose
Data from 114 bestselling UK probiotics online across supplements, juice, skincare and Kombucha reveal 62% of products carry at least one free from claim.
This is significantly higher than the 44% average across all 20 countries tracked by Lumina. In a country where 1% of the population tests positive for gluten intolerance (Coeliac UK), inclusion of a free from label improves customer perception of a brand.
In fact, 66% of post-purchase online consumer reviews in the UK are for products with at least one free from label.
"Britain's shopping basket is steadily going free from, and probiotic supplements are at the forefront, with 60% already labelled as gluten free. Leading online brands such as Bio-Kult and Opti-Bac have ensured that not just one or two variants, but their entire range is gluten free to cater for gluten intolerance sufferers," said Ewa Hudson, Head of Market Insights, Global Brands at Lumina Intelligence.
Pinpointing online consumer sentiment to specific attributes such as free from claims, species and delivery systems can help businesses predict upcoming trends and improve product search visibility.
In an increasingly digital world, online reviews are becoming more valuable and not just because today's consumers often base their purchasing decisions on reviews. Online retailers such as Amazon, as well as Google itself, use review numbers and scores, amongst other factors, to determine how to rank products in searches.
Lumina Intelligence collected 16,000 reviews for products in the UK probiotics space. With an average score of 4.5 out of 5, customers generally respond favourably to probiotics.
Lumina's key findings for UK probiotics market are
women's health is the 3rd most observed health benefit
capsules are the favoured format by adults and sticks by children
Lactobacillus acidophilus is the most prevalent strain in probiotic supplements targeted at adults, present in 15% of products
Lactobacillus casei is the most prevalent strain in probiotic supplements targeted at children, present in 14% of products
Top brand owners by number of reviews are Nu U Nutrition Limited, California Gold Nutrition, LA Muscle Ltd, Probiotics International Limited and Wren Laboratories.
Lumina Intelligence identifies trends and opportunities in niche markets, helping maximise the chance for success for new product launches.
Global and country specific data helps subscribers understand how the consumer is interacting with brands and companies.
Lumina's analysts connect this data with science from more than 300 peer-reviewed probiotics studies, as well as regulations across the globe.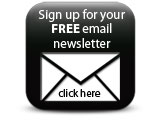 Insights are currently available for the probiotics markets, with sports nutrition and sustainability markets launching in October and November 2018, respectively.
Companies