Natreon achieves Non-GMO Project verification for ingredient portfolio
Innovative nutritional ingredient company Natreon, aligning with consumer demand for GMO transparency, obtains Non-GMO Project verification for its portfolio of botanical ingredients
Natreon, Inc., an innovative ingredient supplier known for its patented ingredients derived from nature, is pleased to announce that it has earned Non-GMO Project verification for each of its six ingredients.
"Consumer demand for non-GMO foods, beverages and dietary supplements continues to increase, and Natreon is responding to provide added value for our customers," said Bruce Brown, President of Natreon.
"Achieving Non-GMO Project verification for our products adds another level of trust for Natreon's clinically studied branded ingredient portfolio while aligning with consumer preferences for transparency and quality."
The Non-GMO Project (www.nongmoproject.org) offers independent verification for products made according to rigorous best practices for GMO (genetically modified organisms) avoidance.
Natreon's portfolio of six branded ingredients are produced in compliance with the Non-GMO Project Standard, which means ongoing testing of all GMO risk ingredients, facility inspections and an annual audit ensuring the company meets the highest standards currently available for GMO avoidance.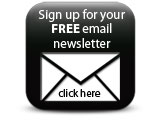 All of Natreon's six ingredients received Non-GMO Project verification. These include
Sensoril (Withania somnifera or Ashwagandha)
PrimaVie (Biome Optimized Shilajit)
Capros (Phyllanthus emblica or Amla)
Crominex 3+ (trivalent chromium supplement)
AyuFlex (Terminalia chebula)
Ayuric (Terminalia bellirica).
Companies