Natreon presents new clinical studies at ISSN
Ingredients | Research | Regulatory | Sports
Innovative nutritional ingredient company Natreon will present posters on two new clinical studies designed to measure the benefits of supplementation with PrimaVie and Sensoril in sports performance.
Natreon, Inc., an innovative ingredient supplier known for its patented ingredients derived from nature, will share results from their latest clinical studies at the International Society of Sports Nutrition (ISSN) 15th Annual Conference and Expo, which is held from June 7 to 9, 2018 in Clearwater Beach (FL, USA).
Dr Tim N. Ziegenfuss, CEO from The Center for Applied Health Sciences (CAHS), will present preliminary data on Natreon's patented Sensoril (ashwagandha) ingredient titled "Effect of Sensoril on Strength Training Adaptations, Body Composition, Muscular Performance and Recovery: the STAR Trial."
This randomised, double-blind, parallel-group, placebo-controlled clinical trial studied the effects of different doses of Sensoril on the sports performance of 66 healthy and recreationally active male participants aged of 18 to 45.
Initial results found significant improvements in the Sensoril group for numerous sports performance measures, including one-repetition measure squat, peak power bench, peak power squat and repetitions-to-failure on the bench press.
It also showed an improvement in subjects' perceived recovery score.
Joshua Keller from The Department of Nutrition and Health Sciences at University of Nebraska Lincoln will present preliminary data on Natreon's biome optimized PrimaVie ingredient titled "The Effects of Shilajit Supplement on Fatigue-Induced Decreases in Muscular Strength."
This double-blind, placebo-controlled, parallel-designed trial studied the effects of two doses of PrimaVie compared with a placebo on fatigue-induced percent decline in maximal voluntary isometric contraction (MVIC) in 30 recreationally trained men.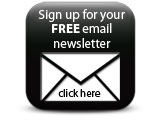 The results showed that the PrimaVie® group helped maintain more muscular strength. Other dependent variables are still being analyzed and more evaluation is to come. This study will be submitted for publication once all analysis is complete.
Companies