Natural Alternatives reports increased profit and sales in fiscal 2014
Contract manufacturing business growth owing to higher volumes of existing products and new product sales
Natural Alternatives International (NAI), a US manufacturer of nutritional supplements headquartered in San Marcos, CA, has reported net income of US$2m (up from $1.6m), on net sales of $73.9m for the fiscal year ended 30 June.
Sales from contract manufacturing activities increased $10.7m or 18.8% mainly owing to higher sales volumes of existing products in existing markets and new product sales to new customers.
Royalty and licensing income related to the use of the company's CarnoSyn beta-alanine related patents and trademarks increased 13.4% to $5.4m, compared with $4.8m in fiscal 2013.
Net sales from branded products fell 12.6% to $1.2m compared with $1.3m in the previous year. The company therefore decided to discontinue its branded Pathway to Healing product line during the fourth quarter of 2014, owing to 'the steady decline in sales of this business over the past few years'.
NAI Chairman and Chief Executive Mark LeDoux said: 'We continue to focus on product integrity and quality, and to invest in our capacity to produce such products in the US and abroad.
'We remain steadfast in our commitment to clients who are unwilling to forsake product integrity for short-term savings. We also continue to support appropriate enforcement by regulatory agencies worldwide to help rid the industry of poor manufacturing processes and fraudulent mislabelling.'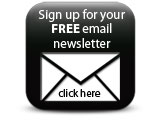 Going forward, he said the company would continue to support the Council for Responsible Nutrition and the Natural Products Association in their efforts to improve international standards and allow for greater access to properly made nutritional supplements.
Companies