Naturya introduces three delicious new superfood blends
Nutrient-rich Soil Association-certified organic blends to be launched at Biofach
After winning acclaim for their single ingredient packs, Naturya (www.naturya.com) is adding some fresh excitement to the superfood category with the launch of three nutrient-rich Soil Association certified organic blends at Biofach.
The blends each comprise five or six nutrient-rich ingredients to create products that combine convenience and great taste.
Naturya's managing director, Martin Kemp, says: 'The launch of the new blends gives stockists a real point of difference in the fast-growing superfood category. Naturya has enjoyed fantastic growth since its launch in 2009, and has won the trust of both stockists and consumers alike. We believe the new products will present a great opportunity for retailers and that they will enjoy the same popularity and loyalty as the single ingredient products.'
Dr Victoria Hare, PhD, AMRSC, Research and Development Manager at Naturya adds: 'Our blends have been formulated to provide three innovative, delicious and nutritious products. We've done the blending so our customers don't have to.'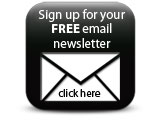 Primarily intended to be added to smoothies and fruit juice, or in the case of the choc blend to your choice of milk, the blends can also be added to desserts and energy bars.
Companies