New study shows effectiveness of Evnol palm tocotrienol against breast cancer cells
Red palm oil tocotrienols display a protective effect against mammary tumour cells
The world's largest GMP-certified tocotrienol producer, ExcelVite, announces the findings of a newly published research study that shows that EVNol, a natural full spectrum palm tocotrienol complex, induces autophagy and apoptosis in breast cancer cells without affecting non-cancerous cells.
Published in the European Journal of Nutrition, researchers used EVNol (published as Tocomin in the paper) as a dietary source for natural tocotrienols and studied its effects on breast cancer cell lines MCF-7 and MDA-MB 231. Autophagy is seen as an adaptive response in situations that lead to either survival or cell death (apoptosis).
The results showed that 24 hour treatment with EVNol at 80 and 100µg/mL significantly reduces the cell viability of MCF-7 and MDA-MB 231 cell lines, but has no significant effect on non-tumour MCF-10A cells. This suggests that EVNol may specifically target only cancerous cells.
In addition, EVNol causes MCF-7 and MDA-MB 231 cells to undergo self-destruction (apoptosis) at 40 and 80µg/mL, respectively.
However, EVNol treatment at 80µg/mL for 24 hours only triggers autophagy response in MDA-MB 231 cells but not in MCF-7 cells. It was suggested that EVNol induces autophagy response in MDA-MB 231 cells through down-regulation of phosphoinositide 3-kinase (PI3K) and mTOR pathways.
The researchers further showed that adding autophagy inhibitor 3-methyladenine (3-MA) after EVNol treatment further enhances apoptosis of MDA-MB 231 triple negative breast cancer cells.
Taken together, the researchers in this study concluded that 'EVNol demonstrates effectiveness in inducing apoptosis in breast cancer cells as well as chemopreventive activity by triggering protective autophagic response.'
'It has long been shown in research that red palm oil tocotrienols displayed a protective effect against mammary tumour cells and, importantly, the inhibitory effect of palm tocotrienols was exerted irrespective of the estrogen receptor (ER) status of the tumour cells," says Bryan See, Regional Product Manager, ExcelVite.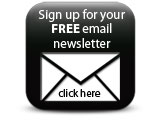 'We are pleased to see that there is a continuation in breast cancer research using EVNol and with positive results. We are optimistically hopeful that such research will continue – so that, one day, EVNol may emerge as a natural form of vitamin E to address breast health in women,' added Bryan.
Companies