NutraFuels begins production on a new line of nutraceutical products
Company to use a unique patented metered dosing nutrient delivery technology called the Blast Cap
NutraFuels has completed its additional build-out within its current manufacturing facility and has equipped it with high speed filling and packaging equipment to accommodate the company's latest product line of dietary supplement nutritional products.
The first piece of high speed packaging equipment going online within the new manufacturing space is a filling and sealing machine to package the patented, metered dosing nutrient delivery technology called "The Blast Cap," trademarked under BlastMax.
The Blast Cap delivery method was developed by a world renowned inventor who has partnered with NutraFuels to produce preservative free, high bioavailable, health and wellness formulations that will use the Blast Cap method to deliver vitamins and nutrients efficiently and effectively into the human body.
The company's proprietary formulations are filled and then hermetically sealed within the patented caps that are designed fit water bottles and drinks shots.
NutraFuels initial line of Blast Cap nutraceutical formulas have been developed for daily and sports nutrition purposes.
The over-the-counter (OTC) dietary supplement formulas are designed to support common health and wellness uses, such as energy and focus, antistress and relaxation, antiageing, rehydration, recovery, pain relief and sleep support.
These and other Blast Cap formulas are made with the highest quality and most effective researched ingredients available to the nutraceutical industry, including hemp-derived cannabidiol (CBD).
NutraFuels will also produce these formulas with a variation that contains hemp-derived cannabidiol (CBD) for additional nutrient value.
The function of the Blast Cap is to screw the cap on to a bottle filled with drinking water at the time of desired use, press the button on the top (Blast), shake and drink.
The (Blast) breaks a seal on the cap and dispenses a preservative, chemical- and stabiliser-free bioavailable nutritional powder formulation into the water to be consumed.
Benefits of the Blast Cap delivery method include increased nutrient stability and shelf-life without preservatives, ease of delivery in the form of a nutritional drink and convenience owing to the size and lightweight packaging.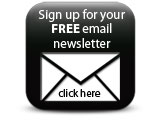 Metered dosing technology along with these benefits make the Blast Cap delivery system suitable for the beverage, nutraceutical and pharmaceutical industries and caters to multiple demographics and uses throughout the nutritional dietary supplement sector.
Companies