Nutrabolt extends patent license for CarnoSyn beta-alanine
Nutrabolt, a nutritional life sciences company, announced it has partnered with Natural Alternatives International a formulator, manufacturer and marketer of customised nutritional supplements, to extend its license to patented CarnoSyn beta-alanine until 2026
The US Patent and Trademark Office issued a new patent to Natural Alternatives International (NAI) directed to a broad range of improved methods of beta-alanine intake, targeting such benefits as delaying muscle fatigue, increasing anaerobic capacity, increasing muscle strength and increasing muscle endurance.
This new intellectual property significantly extends the patent coverage for CarnoSyn beta-alanine. Nutrabolt was a natural business partner for NAI.
As the only clinically studied form of beta-alanine, CarnoSyn beta-alanine has been shown to provide numerous performance enhancing benefits including an increase in muscular endurance, making it the perfect addition to a pre-workout product engineered to improve performance.
Doss Cunningham, CEO at Nutrabolt, said: "NAI's CarnoSyn beta-alanine is supported by dozens of scientific studies and a global intellectual property estate. We value and respect NAI's investment in research and IP surrounding CarnoSyn.
"The notice of its recent patent allowance, extending its coverage of uses related to beta-alanine, led to very productive discussions with NAI about the future of beta-alanine, not just in sports nutrition, but other fields that are growing rapidly… We look forward to working with NAI in several areas and to promoting its patented CarnoSyn beta-alanine as an ingredient in Nutrabolt products."
Nutrabolt is proud to partner with NAI, who has a long history of investing significant monies funding research and brand awareness related to beta-alanine around the world, as well as vigorously protecting its intellectual property rights against infringers, providing further value to its licensees.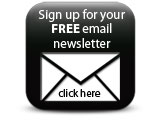 Mark A. LeDoux, CEO and Chairman of the Board at NAI, said: "NAI is very excited by the execution of this agreement with Nutrabolt extending its worldwide license to our CarnoSyn patent and trademark rights. The recent addition of NAI's new patent, directed to a broad range of improved methods of beta-alanine intake, is the future of beta-alanine in sports nutrition."
Companies