Omya to launch new ingredient at SupplySide West 2018
Omyanutra offers technological benefits for dietary supplements
At SupplySide West, booth 1259, Omya will present Omyanutra for the first time.
This highly functional and porous carrier is based on natural calcium carbonate and can be loaded with active ingredients in nutraceutical products.
Omyanutra offers excellent compactibility and absorption properties for rapidly disintegrating tablets.
Furthermore, the company will highlight a range of specialty ingredients from its US distribution portfolio, such as the new coffee cherry flour.
With its high loading capacity for active ingredients, Omyanutra provides dietary supplements with superior technological properties.
Its structure facilitates the production of tablets that feature both great porosity and hardness.
Owing to its porous structure, Omyanutra allows for quicker water uptake, which leads to fast tablet disintegration. And, because of their mechanical stability, tablets formulated with Omyanutra can be filled in regular bottles, reducing costs and simplifying the conditioning process.
At the company's booth, visitors will be able to see ODTs and other samples made with the new ingredient.
Omya will also showcase Omyafood 100-OG, which was recently launched at the IFT Food Expo. The innovative mineral acts as a flow aid and anticaking agent while minimising dusting, and thus provides powdered protein and vitamin premixes with multiple benefits.
In addition, the company presents ingredients and additives for nutraceuticals and functional foods from its broad distribution portfolio, including dietary fibres, hydrocolloids, proteins, cocoa products, non-silicate flow aids, carriers for spray drying and – the latest novelty – coffee cherry flour.
As an upcycled derivative from coffee production, coffee cherry flour is sustainable, nutrient-rich and adds a more pronounced flavour profile to products.
Containing high levels of fibre, antioxidants, potassium, iron and magnesium, this flavour enhancer is a perfect addition to the next generation of "better-for-you" products.
Stefan Lander, Vice President of Consumer Goods at Omya, says: "We are a mineral company, known especially for calcium carbonate, but we are also an innovator and distributor of specialty ingredients."
"At SupplySide West, Omya will present concepts for tablets and other dietary supplements targeted at healthy agers, fitness enthusiasts and people who follow a preventive health approach."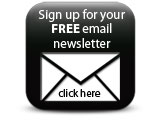 "What's more, with our state-of-the-art, in-house laboratory for solid dosage forms and our comprehensive formulation know-how, we are able to develop tailored formulations and products according to customer needs."
Companies