OptiBiotix strengthens patent protection around low-calorie sweeteners
OptiBiotix Health has filed three new patents for its natural, calorie free sweet fibre development programmes
These filings protect the production methods and product application areas for the development of the two SweetBiotix programmes.
There is a pressing need for effective low-calorie sweeteners as food and beverage companies face increasing pressure to reduce the sugar content of their products ahead of the introduction of the sugar tax in the UK on 6 April 2018.
OptiBiotix's first development programme is for natural, high intensity, calorie-free sweeteners with improved flavour profiles and microbiome modulating functionality. Human studies reported last year that these sweeteners have a good flavour profile, and sweetness of between 140X and 223X of sucrose at equivalent concentrations.
Its second programme is developing sweet natural healthy fibres for the use as potential bulk sugar replacements.
These fibres are not digested in the human gut, and are therefore calorie free. Human studies reported in 2018 that these sweet fibres had the highest sweetness and lowest off-flavours when compared with a wide range of existing sugars and fibres and sucrose.
The company believes that these new patent filings add a further layer of protection to its intellectual property portfolio, create a highly valuable asset and broaden the number of product application and partnering opportunities.
These now include their use as sweeteners and/or functional food ingredients for foods, beverages, cereals, breaded products, dairy products, and incorporation into confectionary, snacks, and meals, or use as a standalone sweetener product.
Stephen O'Hara, CEO of OptiBiotix, commented: "We are pleased to announce the filing of these patents which add a further level of protection and value to our SweetBiotix product development programmes."
"Given the scale of the opportunity and the high level of interest we have seen from multiple corporate partners, these flings help protect OptiBiotix's valuable inventions and broaden the number of product application opportunities."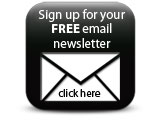 With growing concerns about traditional sugars and artificial sweeteners, SweetBiotix has the potential to address a global consumer and industry need, addressing international concerns issues with sugar and obesity, with the prospect of replacing unhealthy sugars in existing products with non-digestible, low calorie, healthy, SweetBiotix."
Companies