PLT Health Solutions to exhibit at Natural Products Expo West
The ingredients developer will display its award-winning anti-ageing ingredient ceratiq Phytoceramides
PLT Health Solutions will this year exhibit at Natural Products Expo West to display its award-winning anti-ageing ingredient ceratiq Phytoceramides. The event will run from 5–9 March 2019 at the Anaheim Convention Center in California, US.
Welcoming visitors at Booth 3775, the developer of ingredient solutions for the natural products, food & beverage and cosmeceuticals markets will exhibit the benefits and details of the ingredient.
ceratiq is the most clinically-studied ceramide ingredient in the world today, which helped the ingredient win the Nutraingredients-USA Ingredient of the Year in the Healthy Aging Category in 2018.
PLT Health Solutions states that ceratiq works quickly, which leads to happier customers and repeat sales. The age demographic for a ceratiq product encompasses millennials through to seniors, which provides the opportunity for a lifetime relationship with customers. In addition, ceratiq can be offered with a wide range of clinically-substantiated claims.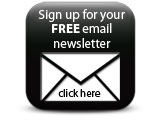 Visit PLT Health Solutions at Expo West 2019 at Booth 3775.
Featured Companies