PLT offers new source of vitamin D
PLT introduces Earthlight Whole Food Vitamin D to combat vitamin D deficiency
PLT claims that Vitamin D has been identified as an important nutrient for a broad range of health reasons, from bone health to mineral absorption, and immune function. It's also something that health industry experts say we may not be getting enough of.
Earthlight Whole Food Vitamin D has been developed to help capitalise on a number of trends, including vegan, organic, whole food and clean label, as well as an increasing need for vitamin D for people who pursue plant-based diets.
Earthlight can help brands add 'good' or 'excellent' vitamin D source claims to foods and beverages cost-effectively. As it is non-GMO and gently processed, it is offered in both standard and organic grades.
Need-to-know Earthlight facts:
Non-GMO, whole food mushroom powder
40,000 IU of vitamin D per gram – independently verified
100% DV (800 IU) from just 20 milligrams
Organic grades available
Low use levels offer excellent economics
Won't affect organoleptics
Consumer-friendly, clean label ingredient
Made in the USA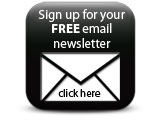 For more information, click the link below.
Featured Companies