Pharm Origins unveils new cardiac supplement
The new product contains a naturally occurring enzyme that benefits human heart tissue
Pharm Origins has officially released Cholafarin, a sublingual cardiac supplement.
The science of Cholafarin is based on research that was conducted by Ohio University in late 2017. Through a series of tests, Ohio University Doctors were able to identify a naturally occurring compound that supported the regeneration of ageing and dying cardiac tissue.
This information can be used in a variety of important ways to benefit the human heart including the support of normal blood pressure levels.
"As a leading natural health company, we watched the Ohio University studies very closely and the results were simply astounding," said Clint Winters, Pharm Origins spokesperson and natural health expert.
He went on to say, "As soon as the results became clinically proven we moved to release this cardiac breakthrough to the world."
The nutraceutical manufacturer has the ability to extract rare and fragile natural ingredients via its patented ethyl extraction system. In the development of Cholafarin, they used this process to extract the hormone that benefits human heart tissue.
"Watching a product go from the initial clinical trial analysis to reality in a bottle is always very rewarding," said Travis Shoaf, Director of Manufacturing for Pharm Origins.
He added, "We have been on the lookout for the strongest possible cardiac active ingredient, and we have found it with Cholafarin."
The result was Cholafarin sublingual, a natural cardiac supplement.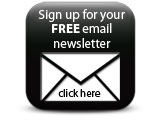 Pharm Origins was founded in 2011 and is an FDA registered dietary supplement formulator and manufacturer located in Atlanta, GA.
Companies