Pharmako Biotechnologies receives two NutraIngredients Asia awards
Pharmako Biotechnologies (Australia) was awarded the coveted Start-Up of the Year award and the Botanical Product of the Year award from NutraIngredients Asia
Eric Meppem, Director at Pharmako Biotechnologies, R.V. Venkatesh, Managing Director at Gencor and George Kikkinis, Director at Pharmako Biotechnologies
The Start-up of the year award was awarded to Pharmako in recognition of the company's commercial success, sound science, research and technological advancements.
Its branded curcumin ingredient, HydroCurc, also received the Botanical of the Year award for its innovative dispersion technology, which delivers up to 85% curcuminoids with only 10% excipients.
There were up to four finalists in each category and winners were selected based on submissions demonstrating the company's scientific merit, market potential, innovation and ability to increase market credibility.
Winners were announced at the NutraIngredients reception during Vitafoods Asia 2018 in Singapore.
Founders of Pharmako Biotechnologies, Eric Meppem and George Kokkinis, graciously accepted the award along with R.V. Venkatesh, Managing Director of Gencor, who is Pharmako's North American partner and distributor.
"It is a great honour to receive both Start-Up of the Year award and Botanical Product of the Year award," said Kokkinis.
"We recognised the need to develop innovative technologies that would increase the solubility and bioavailability of lipophilic ingredients. Our technology LipiSperse improves the functionality of hydrophobic agents like curcumin in a safe/ effective way, delivering a more potent product to the end consumer."
Pharmako specialises in scientific research and innovative product development. Its other technologies include AquaCelle, a Self-Micro-Emulsifying Drug Delivery System (SMEDDS) and Compressible Powdered Oils (CPO), a material that allows oily liquid active ingredients to be converted into powders.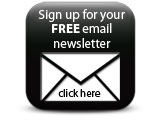 The award winning ingredient, HydroCurc, was also a finalist in two categories for the NutraIngredients USA awards earlier this year.
Companies