Predicted trends for European health and nutrition market for 2019
Learn what's trending at Vitafoods Europe
In an ever changing nutraceutical industry driven by consumer demand, Vitafoods Europe tackles key industry trends, regulation and best practise to help make informed business decisions. Whether you are looking to sample the latest functional food or beverages or see the latest innovation or applications within probiotics, Omega-3s or sports nutrition a wide range of free presentations and visitor attractions address key business challenges. Here's some predictions for 2019:
Fibre
Growing interest in gut health and the microbiome may mean that there is potential for fibre products to grow as high fibre diets are known for their associations with weight management, gut health and mental health. The science of fibre has expanded due to its influence on the microbiome. Innova has also cited that 33% of consumers have increased their fibre consumption, and a 55% increase in fibre being added to sports nutrition products over the last five years.
International Food Information Council Foundation
Continued rise of personalised nutrition with an emphasis on technology
With the rise of tech such as FitBit, Apple Watch, the Garmin watch etc., companies are predicted to continuously align their nutrition offerings with technology. No signs of slowing down for the personalised nutrition sector in years to come – with a huge number of start-ups and big players investing focusing on tech and innovation tied to personalised nutrition for consumers.
International Food Information Council Foundation
Plant-based innovation
Although alternative proteins have long been trending, experts predict a greater rise in widespread innovation and new plant-based offerings as the interest in a vegan lifestyle has risen rapidly in recent years.
International Food Information Council Foundation
Keto-friendly products
The ketogenic diet (low-carb/high-fat foods that force the body into a state of ketosis) has grown in popularity in recent years, and consumers are increasingly looking for keto-friendly products. Google analytics show that searches for "keto" have spiked hugely over the last 12 months whereas searches for terms such as "paleo" have not. With only a few players operating in the keto space, the market has remained niche and is ready for the growing number of companies focused on mainstreaming keto nutrition products through innovation.
Newhope.com
Sports nutrition for seniors
Globally, the population of seniors (adults over the age of 60) is growing. Not only is there an increased dedication to active lifestyle, but this age group is more tech-inclined than ever before. While the healthy ageing category remains strong in the market, sports nutrition companies will likely adopt additional strategies to target the growing active senior population.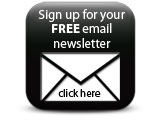 Find out more about Vitafoods 2019 here
Companies