Probi to launch Probi Digestis in Turkey
Signs distribution agreement with Impexia
Swedish probiotic supplier Probi has signed a distribution agreement with Impexia, a pharmaceutical sales and marketing company that supplies more than 5,000 pharmacies in Turkey.
Istanbul-based Impexia plans to launch Probi Digestis in the country during the third quarter of 2014.
Probi says the market for probiotics in Turkey is growing with several new players recently launching products.
'Impexia is committed to gaining market share in the years to come,' says Peter Nählstedt, CEO of Probi. The company has good market access to key geographical areas in Turkey with high potential for Probi Digestis.
Probi Digestis is based on Lactobacillus plantarum 299v, which targets bloating, gas formation and pain, common symptoms that are sometimes mild or temporary but often more severe and causing a low quality of life for people suffering from such symptoms.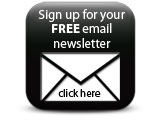 Tayfun Kapcioglu, COO of Impexia, says Impexia's field salesforce will sell Probi Digestis to GPs, gastroenterologists and pharmacies across Turkey.
Companies