Probiotics may reduce common cold occurrences in active adults
Daily probiotic consumption may lower physically active adults' risk of contracting upper respiratory tract infections
Daily probiotic consumption may lower physically active adults' risk of contracting upper respiratory tract infections (URTI) by 27%, according to an Australian study published in Clinical Nutrition.
The trial, which was conducted by researchers from Australia's Griffith University, the Australian Institute of Sport, the Australian National University, the University of Sydney and DuPont Nutrition & Health, involved 465 healthy men and women with an average age of 35.5.
Participants were randomised into three groups. The first group received 2 billion colony forming units (CFU) of Bifidobacterium animalis subsp. lactis BI-04 daily; the second group took 5 CFU a day of a combination probiotic containing B. animalis subsp. lactis Bi-07 and Lactobacillus acidophilus NCFM; and the third group received a placebo.
After 150 days of supplementation, the researchers found that subjects in the BI-04 group were 27% less likely to contract a URTI than those in the placebo group.
There was no significant difference in illness risk between the NCFM/Bi-07 group and the placebo group. However, the researchers found that the NCFM/Bi-07 group had a median 0.9 month delay in contracting a cold compared with the placebo group, whereas the BI-04 group had a 0.7 month delay.
The researchers also studied the frequency and duration of study participants' workouts. They found that members of the NDFM/Bi-07 group exercised significantly more than the BI-04 and placebo groups.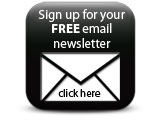 The researchers believe this may be due to the later onset of illness in the NDFM/Bi-07 group compared to the other groups.
Companies