Quatrefolic approved by the Ministry of Health in the PRC
Chinese food regulators verified that Quatrefolic is proven to be safe, according to international protocols, and covers the national applications for food safety standards
Gnosis is pleased to announce that on 16 February 2016, Quatrefolic, the biologically active form of the naturally occurring form of folate, was approved as a food additive by the Ministry of Health of the People's Republic of China.
In the next few months, Quatrefolic will be officially listed in the regulation GB 2760-2011-National Standard of Food Security: Usage Standard of Food Additives, in the category related to the preparation of instant drinks.
Chinese food regulators verified that Quatrefolic is proven to be safe, according to international protocols, and covers the national applications for food safety standards.
Instant drinks are very popular in China. Their use is growing because they combine good taste with nutritional benefits, making active ingredients easy to dose and swallow. Quatrefolic is ideal for the preparation of instant drinks because it dissolves instantly in water and is rapidly absorbed in the gastrointestinal tract.
Instant drinks are becoming more popular all over the world; they are perfect for health conscious people who want to consume healthy beverages. They are generally free from artificial flavourings, sweeteners, additives or preservatives, and are frequently supplied in drinkable dosages.
They also enable manufacturers to combine different actives that are not compatible in a powder or liquid combination.
By combining three different key aspects of ingredient versatility — easy handling, room temperature stability and high water solubility - Quatrefolic offers extended formulation flexibility and meets the market need for easy-to-use products. Quatrefolic demonstrates a surprisingly high solubility in water – greater than 1g/mL – compared with the poor solubility of the 5-methyltetrahydrofolate calcium salt.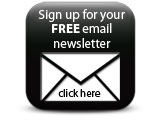 The versatility of Quatrefolic is demonstrated by the presence of several finished products in the global market, which include conventional solid dosage forms such as tablets capsules, microencapsulated powders and granulates, as well as on-the-go formulations in sachets or sticks to be used "as is" or dissolved in instant drinks, according to the application or target market.
Featured Companies