Reducing saturated fat, same great taste
IOI Loders Croklaan will exhibit its innovative oils and fats portfolio at FiE
Couva Cocoa Butter Replacers deliver non-hydrogenated coating solutions that provide excellent sensory properties and support extended shelf-life.
They help improve productivity and have an excellent cocoa butter compatibility.
The new shea- and coconut-based filling fat line offers sustainable, reduced saturated fat advantages.
These unique, patented blends meet food manufacturer requirements for non-temper applications, at less than 40% saturated fatty acid content.
They're ideal for creating indulgent deserts, spreads, pralines, wafers or countlines, without compromising on flavour.
The company will also showcase its Fi Innovation Award submissions: Creamelt 600 LS, a low-saturated filling fat, and a new shea-based shortening in the Presdough range, ideal for increasing puff in raised bakery products.
IOI Loders Croklaan is a trusted global producer and supplier of high-quality oils and fats, dedicated to sustainable practices in all aspects, from choice of raw materials to building a transparent and sustainable supply chain.
The company works closely with its customers to develop tailor-made solutions.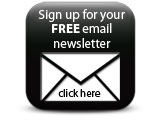 Visit us at Fi Europe in Frankfurt, Germany (Hall 8, Booth J27).
Companies