Sabinsa and Healthspan to supply curcumin C3 complex
Sabinsa Europe has entered into an agreement, on undisclosed terms and conditions, with Healthspan (Guernsey) to supply Curcumin C3 Complex DC
'We applaud those companies that choose to source their ingredients from Sabinsa to legally license Sabinsa's intellectual property,' said Sami-Sabinsa Group of Companies founder and Group Chairman Dr Muhammed Majeed.
'Respect for innovation should be demonstrated by industry leaders, and we appreciate Healthspan doing so,' he added.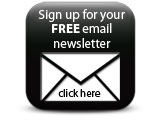 'We are very pleased to have agreed to a supply agreement with Sabinsa for this high quality, science-backed turmeric extract. The expertise that Sabinsa provides does give us confidence that we can supply our customers with the very best ingredients in our food supplements,' said Maarten van Deursen, Director of Procurement for Healthspan.
Featured Companies