Seventure Partners launches capital fund for SMEs promoting fitness
Aiming for €80 million, the venture fund will invest in startups and growing SMEs furthering physical activity to help promote health and physical fitness
Seventure Partners has launched the Sport & Performance Capital fund. The firm provides financing in life sciences and associated industries and this new fund is dedicated to supporting innovation in the sport and wellness industries.
With a final target of €80 million, the venture fund will invest in startup companies and growing SMEs furthering physical activity to help promote health and physical fitness.
The Fund will help to provide a legacy from the Paris 2024 Olympic Games, which is supported by Groupe BPCE, Seventure Partners' ultimate parent group.
Created by Seventure Partners, the Sport & Performance Capital fund aims to raise €80m at final close to invest in companies with high growth potential across Europe, with an initial focus on France, selected for their innovation or their specific know-how in the fields of sports and wellness.
The Seventure Partners investment team will identify and finance companies developing and providing products or services connected to sports, such as: innovative clothing, new materials for sports practice, equipment, specific food or nutrition products, connected devices, performance tracking tools, physical parameters measurement devices, digital innovations, coaching, development of areas, equipment or events promoting the practice of sports.
Aim of investing in around 15 companies by the start of the Paris Olympic Games in July 2024
With 20 years' experience financing innovative companies, Seventure Partners has built strong relationships with entrepreneurs and industrial world leaders. Through its Health for Life Capital microbiome focused-funds and AVF, its animal health, feed and nutrition fund, the company has developed a worldwide network in the fields of health, food and nutrition, and digital technologies, key adjacent sectors for the economics of sport.
With the first close, the new fund is ready to start investing, with the ambition of investing in around 15 companies by the start of the Paris Olympic Games in July 2024. It has a 10-year investment horizon to support its portfolio companies through to 2029.
An Advisory Investment Committee will be created, that will consist of Caisses d'Epargne managers, athletes or former athletes, and Seventure Partners' investment professionals.
The fund was formally launched at a press conference in Paris on 3 July.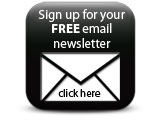 Speaking at the launch, Isabelle de Crémoux, Seventure Partners CEO and Managing Partner, said: "Since 1997, Seventure Partners has been actively funding innovative European companies, especially within the evolving fields of health, food and nutrition, and digital technologies. The sports industry is being deeply disrupted by innovation and we will work side-by-side with entrepreneurs selected by the fund, providing them full access to our team of investors and their expertise, networks and know-how."
Companies