'Snackification' trend growing, says new Canadean report
Global savoury snacks market forecast to exceed US$138bn by 2020
The value of the global savoury snacks market will rise from US$94.5bn in 2015 to $138.2bn by 2020, according to consumer insight firm Canadean.
The company's latest report, Global Savory Snacks Report; Analysis of opportunities offered by high growth economies, states that such growth - representing a compound annual growth rate (CAGR) of 7.9% - is expected to come mainly from developing countries in the Asia-Pacific and Eastern European regions, with CAGRs of 13.7% and 7.3%, respectively, while the Latin American region is expected to register a more moderate CAGR of 3.2%.
'Rising urbanisation levels and busier lifestyles are impacting the eating habits of consumers, who are increasingly replacing main meals with more flexible, light and convenient snacking options,' says Rashmi Mahajan, Analyst for Canadean. 'Changing consumer preferences and the growing trend of "snackification", which represents a significant portion of everyday eating routines, is driving the demand for portable and on-the-go formats.'
Big opportunities exist in large, populous developing countries with low per capita consumption levels of savoury snacks, such as China (0.8kg per person in 2015) and India (1kg), compared with the high levels of consumption in developed countries such as the US (9.5kg) and the UK (7kg).
Canadean's analysis reveals that the health and wellness trend has affected the eating habits of consumers in developed markets, who tend to base their snacking choices on nutritional value and quality. In this way, consumers are trading up and spending more on premium varieties of snacks. On the other hand, consumers in emerging countries, including Brazil, China and India, mostly base their snack choices on value and experimentation.
'Despite the regional differences in snacks consumption, innovation in flavours remains an important differentiating factor globally, as consumers across all ages opt for products offering new and unusual consumption experiences,' adds Mahajan. 'Examples include nacho chips in papdi chaat flavour in India, maize snacks in a tangy fruit chutney flavour in South Africa, popcorn in strawberry and cream flavour in the UK, and potato chips in chocolate chilli flavour in France.'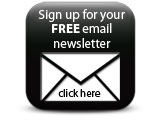 According to Canadean, the global savoury snacks market is highly fragmented, with the top five brands holding less than 16% market share. Lay's, Doritos, Pringles, Cheetos and Ruffles were the leading brands with the highest market share in 2015.