Svetol receives an approved claim for its weight loss properties from Korean authorities
Green coffee bean extract is granted a Health Functional Food Ingredient Certificate
Naturex, a French producer of plant-based natural ingredients, and its Korean distributor Ju Yeong NS have been granted a Health Functional Food Ingredient Certificate for Svetol, a green coffee bean extract, for its benefits in weight management.
The scientific validity of studies on Svetol has been recognised by the Korean Minister of Food & Drug Safety.
With a minimum daily dose of 400mg of Svetol, the authorities have allowed Naturex to use a claim concerning weight management for its green coffee extract. From now on, all finished product manufacturers using Svetol in their weight loss products can state that it 'can help to reduce body fat' on their packaging.
'Our clients will gain an edge over competitors from this recognition because Svetol is the first and only green coffee bean extract with an authorised weight loss claim in Korea,' said Guirec Rollando, Sales Director East Asia at Naturex.
'Thanks to the strong and trusted scientific backing, they can stand out from the crowd with the approved claim,' he said.
Svetol is a natural plant extract of decaffeinated green coffee. It is derived from 100% unroasted premium Robusta beans that have undergone a proprietary extraction process and possess a composition that helps facilitate weight loss. This plant concentrate has no side effects and contains less caffeine than a quarter of a cup of coffee.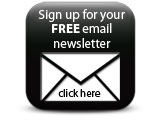 Naturex says Svetol differs from other green coffee beans because its traditional extraction process ensures a well-balanced chlorogenic acids profile. Studies show that these compounds support weight loss by slowing down the absorption of sugars into the bloodstream, ultimately increasing the burning of fat.
Companies