Synergy Flavours launches new coffee flavour range in Asia
Synergy Flavours, a leading supplier of flavours, extracts and essences for the global food and beverage industry, has announced the launch of a new range of coffee flavours in Asia in response to the growing demand for authentic coffee flavoured products
The new flavours include Black, Robusta, Brewed, Roasted, Espresso, Coffee mocha, Latte, Caramel macchiato, and Cappuccino.
The range also includes new black coffee enhancer flavours, which help to boost the black coffee base profiles (dark roast, fresh and fruity coffee), that are often changed or lost during a high heat process.
These new flavours have been created at Synergy's Thailand site, based in Samut Prakan, near Bangkok, which has recently commissioned a new gas chromatography-mass spectrometry (GC-MS) instrument that allows it to conduct the high level of analysis required to produce authentic coffee flavours.
To understand the depth and complexity of real coffee, Synergy starts by obtaining freshly roasted coffee beans and uses GC-MS analysis to identify the volatile compounds responsible for their characteristic aroma.
By analysing beans at different degrees of roast, Synergy's analysts explore the chemical changes which occur during coffee roasting and uncover insights into the flavour chemistry of each roasting stage.
Having this more detailed understanding of the beans themselves allows Synergy's flavourists to create authentic flavours that deliver a robust, rich profile akin to freshly brewed coffee.
Synergy has global expertise in producing flavours across food and beverages, and the new coffee flavours add to the extensive range of Synergy Pure coffee essences and extracts, which includes medium and high roast flavor profiles.
Synergy's coffee portfolio has a broad range of applications, being well suited to RTD coffee and 3 in 1 products, dairy desserts and beverages, confectionery, bakery and plant-based applications.
When combined with the recently launched Dairy by Nature portfolio, Synergy's coffee flavours, extract and essences can be used to create a coffee product with improved mouthfeel, indulgence and balanced flavour.
Pier Yuan, Senior Flavour Creation Team Manager, Synergy Flavours Thailand, said: "Coffee is an affordable luxury for many consumers, and their love for the distinctive flavour has driven the emergence of a variety of specialty coffee flavoured products in recent years, such as dairy-free cold brew beverages."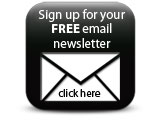 "Synergy's new coffee flavours add to our extensive range of solutions that help manufacturers to stand out from the crowd in what is a very competitive market. Through our state-of-the-art extraction process, we create the freshest, most aromatic coffee flavours, which match the full taste of indulgent fresh roast and ground coffee for freshly brewed flavour."
Companies