The best ingredients for a beautiful life
Faravelli Cosmetic Division is glad to announce its participation in Making Cosmetics
The Show, Making Cosmetics, will take place in Milan 21–22 November, the Faravelli Cosmetic Division is ready to welcome customers to Booth 439.
The company will present its large range of ingredients and solutions specifically meant for the cosmetic and personal care industry in partnership with the best ingredients producers worldwide like CP Kelco, a global producer of ingredients derived from nature-based, renewable raw materials, to preserve nature's functionality by minimising modification during processing.
On 22 November CP Kelco will present a TechFocus titled "From Food to Beauty, GENU pHresh pectin: the functional natural ingredient for skin's protective barrier".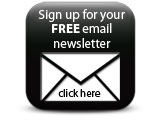 Visit stand 439 at Making Cosmetics to discover Faravelli Cosmetic Division's range of natural thickeners, moisturisers and antioxidants, ranging from basic ingredients to functional pigments, from biotechnological products to those of vegetable extraction and high added value, silicon specialties, oils and butters, scrubs (vegetal, mineral and particular) and ECOCERT references.
Featured Companies