The sweetest thing
DouxMatok is the first company to have developed a sugar-based solution that achieves an enhanced perception of sweetness while actually using less sugar
Incorporated in 2014 with offices and a research and development centre in Petach-Tikva, Israel, DouxMatok is a food technology company that focuses on the integration of novel products into food matrices.
A leader in the targeted delivery of flavour ingredients to facilitate the healthier consumption of foods without compromising taste, the company offers sugar and salt reduction solutions to the food and beverage (F&B) industry.
"We enable a reduction of more than 30% in sugar and salt, while fully retaining the same sugar or salt experience," says Ronit Romm, Head Chemist, "providing the same taste that consumers are looking for, with a lower caloric value, no aftertaste, a similar mouthfeel and the same colour and texture."
Now in its fourth year, the company is led by a multidisciplinary team of experts with a history of expertise in food technology, biotechnology, applied chemistry, engineering and culinary arts, that has successfully steered funding ventures from seed to full-scale commercialisation.
The privately held company is also a start-up partner in EIT Food (Rising Food Stars), a recipient of a Horizon 2020 SME phase 1 grant, supported by the Office of the Chief Scientist of the Israeli government, and winner of a number of national and international food tech competitions.
Ronit Homm
"We're on a mission," says Ronit, "to pioneer a targeted new technology that will make sugar taste sweeter, so we can reduce the amounts used in end-user foodstuffs. By coating specific minerals with sugar molecules, we're actually able to enhance the sensation of sweetness."
Hydrogen and non-covalent bonding between the mineral carrier and the sugar molecule hold the complex together. And although the overall particle size is larger than a normal sugar molecule, the sugar remains intact and unaffected.
Providing a much more intense taste sensation when the complex reaches the sweetness receptors on the tongue, the consumer experiences more flavour for longer because the local concentration of sugar is actually higher than when eating regular sugar.
"There is a slight delay in the taste response," notes Ronit, "but the properties of the host product are exactly the same." She admits that formulation can be challenging — especially with beverage products, for example — but the company's aim is to implement sugar reductions of at least 30% in a wide variety of products.
At the time of writing, reductions of more than 30% had been achieved in chocolate, spreads, confectionery and cake/bakery products. A bulking agent is still required but, as the complex acts, looks and behaves like sugar, Ronit believes that lower concentrations will be needed.
She explains that it's also possible to use available bulking agents, such as fibres, adding that the company's aim is for the product to be cost-compatible with regular sugar when at scale.
Following successful sensory validation and pilot testing, DouxMatok is currently partnering with leading multinational F&B companies to develop products based on this proprietary "Sugar Reduction Solution." Production scale-up and commercialisation are expected to commence by the end of 2018.
The global need
Worldwide, food-related epidemics are on the rise and the overconsumption of sugar and salt is known to be contributing to lifestyle disorders such as obesity, diabetes and cardiovascular diseases. According to the World Health Organization (WHO), in 2014
39% of all adults worldwide were overweight (approximately 2 billion people)
600 million adults were obese
more than 40 million preschool children were overweight or obese.
At the same time, consumers are actively looking for healthier solutions. With millennials leading the way, better eating options are driving consumer buying habits.
As a consequence, leading F&B companies have made public commitments on sugar, salt and calorie reduction. According to Bloomberg, in 2016, 20% of global products and brand recipes were reformulated - mainly to cut sugar and salt - responding to growing consumer demand for healthy products.
In addition, multiple countries around the world - through governments, cities and health organisations - are actively involved in tax programmes and regulations related to foods and beverages that discourage the consumption of high sugar and sodium products. The following are just a few examples:
the US FDA has updated labelling requirements to include added sugars on CPGs sold in the US
a UK national programme is set to reduce sugars in food products for children by 20% by 2020
certain states and cities in the US, Mexico, Philippines and member countries of the EU are enforcing taxation on sugary drinks.
Learning from pharma
By maximising the efficiency of sugar delivery to the taste buds and enhancing the perception of sweetness, DouxMatok significantly reduces the caloric value and sugar levels of products.
The perception of sweetness is stronger, and lingers longer, resulting in higher satisfaction and a reduced craving for sweetness.
Unlike sugar substitutes or artificial sweeteners, DouxMatok has no aftertaste and is produced using sustainable green chemistry principles (that is, no new molecules) while being fully compliant with FDA and EU regulations.
The company took inspiration from consumer research conducted by Tate & Lyle that identified taste as the primary consideration for buyers at point-of sale. Says Ronit: "We actually took a pharma-style approach and applied it to food to deliver the right molecule at the right time in the right place to increase the overall taste sensation. It's the targeted delivery of an active ingredient."
"The sugar reduction solution is the first product that we've developed, leveraging our flavour delivery platform technology, and we expect to see the first product using our sugar reduction launch by the end of 2018/beginning of 2019."
"Right now, we're focusing on industrial applications but, in the future, we're hoping to look at the business-to-consumer sector with a table-top version. We're already experimenting with a breakfast cereal coating and a sweet whipped cream," she adds.
"Through multiple sensory panels and evaluations of our solution with leading F&B companies, we've been able to demonstrate a sugar reduction of more than 30% in a variety of food applications, including chocolate, cookies and cakes. The solution appears to be very stable, possibly because of the in-situ formation of mini complexes and, because the formulation contains just 0.5% mineral, the product is still 99.5% real sugar.
Retaining the same physical properties as sugar, no solubility issues have been reported and the product is available in both solid and liquid forms. Initially produced as a liquid, it is then dried or crystallised to prepare the powdered version.
From a regulatory standpoint, DouxMatok is fully compliant with existing FDA-approved GRAS notifications: "The use of DouxMatok's novel technology as a carrier for GRAS nutritive and non-nutritive substances is therefore permitted and considered safe," and EFSA has noted that "No further approvals would be necessary." Evolving regulatory headwinds, as mentioned earlier, are accelerating industry adoption.
"The potential of DouxMatok's technology is immense," said Ittai Harel Managing General Partner, Pitango: "Having been tested independently by third-party evaluators, as well as by major food manufacturers, the company has proven its ability to achieve desired sweetness levels with a significantly reduced sugar content."
"Major food manufacturers are actively seeking healthy viable alternatives to the high levels of added sugar currently in use and we are confident that DouxMatok will become an enabler and trusted partner to the industry, and for consumers, in this mission."
In summary
Backed by an experienced team that has essentially "done it before," DouxMatok has developed a breakthrough technology for flavour delivery that can help to solve society's most pressing food-related epidemics while, at the same time, addressing multibillion dollar product segments. And, with regulatory pressure accelerating industry's need and interest in DouxMatok, active partnerships are being formed with leading food and sugar multinationals.
In a recent press release, Gil Horsky, an executive in the food industry, said: "The obesity and diabetes epidemics and their broader societal consequences are shifting the way consumers and policy makers are thinking about food. They are expecting food companies to be part of the solution, by reducing the amount of sugar in their products."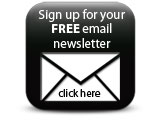 "DouxMatok enables food manufacturers for the first time to provide their consumers with the exact same taste they know and love, but with a significantly lower sugar content, which is game changing for the industry," he concluded.
Companies