Vitafoods preview: A well mixed, balanced Mediterranean meal
Indena introduces Beanblock, its latest innovative standardised Phaseolus vulgaris L. extract
In line with its tradition of research, Indena has done further studies on its products for the health food market and on Stand 17041 will introduce Beanblock, its latest innovative standardised Phaseolus vulgaris L. extract. According to the most recent clinical results, it shows significant activity in the regulation of appetite and healthy blood sugar levels.
Body weight control represents one of today's most pressing targets in the management of the 'globesity' epidemic and associated health risks, such as hypertension and glucose intolerance. In addition to a balanced programme of dietary intervention coupled with physical activity, the ability to control dietary carbohydrate metabolism and absorption offers a promising approach.
This has been partially achieved in recent years by using the so-called starch-blockers — mostly connected with the inhibition of α-amylase, the most important enzyme involved in the gastrointestinal degradation of starch. Based on this concept, Indena has developed Beanblock, aiming to add new values to products by providing them with the capacity to modulate carbohydrate metabolism and absorption.
Beanblock is a patented purified bean (Phaseolus vulgaris L.) extract obtained from a single, specific Italian bean variety (Lamon), which is particularly rich in α-amylase inhibitor. It is triple standardised: enzymatically, chemically and biologically. Beanblock is supported and proven to be effective by extensive preclinical data. Moreover, acute oral administration in healthy volunteers has shown that when employed as a supplement in a mixed Mediterranean balanced meal, Beanblock positively affects glucose metabolism; it also modulates ghrelin secretion and induces a longer duration of satiety, thus suggesting a potential use to control excessive food intake.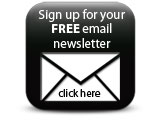 Attend the seminar, "Beanblock: A Double-Standardised Bean Extract for Post-Prandial Blood Glucose and Appetite Control", on Tuesday 6 May at 15:45–16:15 in the Seminar Theatre.
Featured Companies
See also