Vitamin Shoppe pays US$85m for Nutri-Force Nutrition
Contract manufacturer supplies a range of dosage forms for nutritional products from one facility
Vitamin Shoppe, a specialist US retailer of nutritional products, has purchased FDC Vitamins, based in Miami Lakes, Florida, from MBF Healthcare Partners and other minority shareholders.
FDC Vitamins, a contract manufacturer of vitamins, minerals and supplements, trades as Nutri-Force Nutrition.
North Bergen, New Jersey, US-based Vitamin Shoppe has paid approximately US$85m in cash, which includes a $5m earn out depending on financial performance in 2014.
Vitamin Shoppe's CEO Tony Truesdale said the addition of Nutri-Force would enable the company to expand its sourcing capabilities.
'The company is attractive to us for a number of key reasons that fit with our long-term needs and include: a high-quality management team, product development expertise and capability, and the ability to produce and ship from one facility four key form factors – soft gels, tablets, powders and capsules,' he said.
Vitamin Shoppe intends fully to support Nutri-Force's thriving partnerships.
'Being vertically integrated is strategically important for the Vitamin Shoppe with benefits including, international product registrations, increased speed to market with new products, earlier visibility into new product trends and control over our product formulations,' added Truesdale.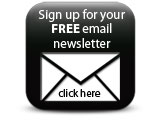 'We will continue to rely on existing trusted contract manufacturers in order to mitigate the risk of single-source supply.'
Companies