Zynamite PX now Certified Safe for Sports
PLT Health Solutions' sports nutrition ingredient has been shown to improve peak power output in one hour after a single dose
Zynamite PX is a new sports nutrition ingredient from PLT Health Solutions, with clinically supported increases in power, in one dose, after one hour.  Now, PLT's manufacturing partner Nektium Pharma has established an on-going program with the Banned Substances Control Group (BSCG) to test and certify Zynamite PX. The BSCG Certified Drug Free testing program covers 483 drugs in total, including 272 drugs that are banned by a broad range of sports organisations.
Launched in February of this year, Zynamite PX is a patent-pending synergistic combination of a Mangifera indica extract and Sophora japonica extract (standardised to 50% quercetin) that offers a unique set of benefits in active/sports nutrition products. The subject of multiple clinical trials, Zynamite PX has been shown to improve peak power output in one hour after a single dose. It was also shown to reduce lactate build-up and speed recovery from long, intense workouts, where athletes need help the most.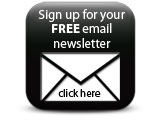 To learn more about PLT's Zynamite PX ingredient, click he link below.
Featured Companies