myAir introduces personalised nutrition bars for stress relief
Even before the COVID pandemic hit, the World Health Organization had declared stress a global epidemic
Food tech start up myAir has introduced plant-based nutrition bars designed to help manage stress. Each formulation contains a botanical blend designed to induce a specific stress relieving effect.
Stress is linked to the six leading causes of death in the world, and in the US alone is estimated to cost American businesses up to $300 billion each year.
The myAir team developed an algorithm based on physiological and psychological data. The company's online questionnaire profiles an individual's cognitive response to stress. Physiological responses to stress, including alterations in heart rate, respiration, sleep quality, and physical activity, are tracked via smart watches.
The company's algorithm processes this data, then customizes a combination of myAir bars to the customers specific needs from a wide range of formulas. The bars are available through a subscription service and delivered monthly.
The bars are made using nuts and fruits and infused with a formula of bioactive botanical extracts, including sage, hops, oats, valerian, rosemary, and others. The company says these ingredients work synergistically to exert a specific stress-countering effect, whether to sharpen focus, revive energy, reduce anxiety, support relaxation or promote quality sleep.
"As an executive manager and a mother, stress had become a massive burden in my life. I tried to manage my stress through meditation and mindfulness, but I failed to maintain stress management in my routine," confesses Rachel Yarcony, Founder and Co-CEO of myAir. "Good nutrition is a key to managing stress naturally. This spurred me to seek a natural solution and develop a 'food for mood' solution that consumers can easily merge into their daily routine to help take control of their health and manage their personal stress levels."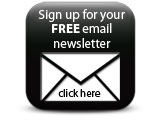 "Studies show that 75% of the population prefers to improve their quality of life by embracing a healthy diet rather than dosing up on prescribed medication," Yarcony emphasizes. "Meanwhile 73% of adults snack in order to relax. Our concept effectively leverages AI technology to provide a simple-to-follow, tasty, customized nutritional solution to the global stress crisis."
Companies