Armor Proteines to showcase infant nutrition offering at HiE
The company specialises in producing dairy components for the infant nutrition area, such as demineralised whey, whey proteins concentrate, whey proteins, milk minerals and more
Armor Proteines, ingredients subsidiary of the French dairy group Savencia Fromage and Dairy, manufactures a wide range of dairy ingredients in powder form, resulting from the cracking of fresh milk and whey.
Armor Proteines, listening to your needs
One of the main actors in the world for ingredients, Armor Proteines has developed a wide range of functional ingredients and nutritional specialties for food processing and nutrition. Therefore Armor Proteines provides solutions that meet all the needs of the nutrition industry, such as demineralised whey, whey proteins concentrate, whey proteins, milk minerals such as calcium, or lactose for the manufacturing of finished products Infant Milk Formulas, with various goals such as:
High-quality protein content depending on the formula
Management on the minerals content
Low lactose products
Low sodium proteins
Offering more than ingredients
Armor proteines is a producer a dairy components for the infant nutrition area: demineralised whey, whey protein concentrate, caseinates, lactoferrin and more.
Armor proteines today offers more than those separate ingredients. Based on its experience in dairy ingredients production, it offers all the components, as well as fat, together in infant milk formula and infant milk base powder.
Customer benefits:
Optimise production costs,
Increase cheeses yields, decrease whey losses,
Improve spreadability and spinning,
Ensure texture stability (emulsion, water retention),
Guarantee the regularity of the finished products,
Substitute emulsifiers and / or egg white,
Reduce sodium rates,
Imagine new textures and new tastes for your developing products.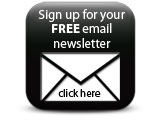 Meet the teams at HiE Stand 8G30.
Companies