BI introduces a new fibre- and nutrient-rich sweet potato powder
BI just introduced a new ingredient featuring one of the oldest and most nutritious known vegetables, sweet potatoes
BI's new sweet potato powder provides an excellent nutritional profile with essential vitamins and minerals, protein and fibre.
The favourable taste profile, versatile application form and clean label classification make the powder the ultimate consumer-friendly ingredient.
Sweet Potatoes have long been recognised for their nutritional benefits. They contain concentrated dose of important daily nutrients, including calcium, iron, vitamin A and protein.
Applying its unique manufacturing capabilities, BI maintained the integrity of the vegetable's nutrients while transforming it into a powder with versatile application.
With up to 35% dietary fibre, the new powder can reach quadruple the fibre available in conventional sweet potato powders.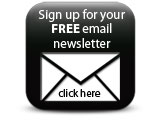 And, the mildly sweet aroma and flavour with notes of raisin, dried fruit and honey make the powder a complementary addition to a variety of applications, from baby foods to beverages and snacks.
Companies