Beneo invests in plant-based protein
Ingredients | Manufacturing | Sports
The new US$4.9 million manufacturing plant in Belgium will increase the functional ingredient provider's plant-based protein production capacity
Across the globe, customers are seeking alternatives to meat. To capitalise on this trend, Beneo has invested €4.3 million (US$4.9 million) in a new production plant in Belgium for plant-based protein.
To date, Beneo is best known for offering functional ingredients derived from chicory roots, beet sugar, rice and wheat. The company sees the acquisition as the next step in textured plant-based proteins, with wheat protein seemingly the focus.
Beneo, a functional ingredient provider with a global footprint, already produces a wheat gluten and a textured wheat protein.
The new plant will expand production capacity for the companies current textured wheat protein, BeneoPro W-Tex, made from wheat flour, wheat protein and water.
Beneo Executive Board member, Christoph Boettger, said: "Wheat protein was the most-used plant-based protein in new meat substitute launches in 2018 and we see great potential for this market in 2019 and beyond." ​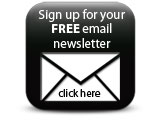 The new site in Wanze is part of an existing factory owned by fellow subsidiary of Südzucker Group, BioWanze, who will continue to manage operations and work with Beneo on its plant-based protein endeavour.
Companies