BioGaia signs new exclusive agreement in the UK
Nestlé Nutrition to market BioGaia's ProTectis Baby Drops in the UK and Ireland
Swedish healthcare company BioGaia has extended its global contract with Nestlé Nutrition by signing an agreement with the company's UK infant nutrition business for the exclusive rights to sell BioGaia's ProTectis Baby Drops in the UK and Ireland. The launch is planned to take place in early 2015.
Nestlé Nutrition UK will market both BioGaia ProTectis Baby Drops, which is BioGaia's biggest product, and BioGaia ProTectis Baby Drops with vitamin D. Both products contain BioGaia's patented and well-documented probiotic strain Lactobacillus reuteri Protectis. Today the drops are sold in 60 countries worldwide.
"I am delighted that we after many years of preparations have been able to conclude a contract for this large market," said Peter Rothschild, President, BioGaia. "We have established an important key opinion leader network in the UK and the drops are already sold in a few hospital pharmacies. Considering Nestlé Nutrition's presence in the market and our preparatory work I am convinced that sales will expand quickly."
Meanwhile BioGaia's subsidiary TwoPac is to build another production plant in Eslöv. BioGaia will invest about SEK16m in the new facility. TwoPac was established in 2002 to develop and manufacture packaging solutions for probiotics and has been a wholly owned subsidiary of BioGaia since June 2013.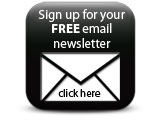 TwoPac primarily produces drops but also straws with probiotics. In 2012 a new production plant in Eslöv was completed, mainly financed by loans from BioGaia.
Companies