CIFI achieves Non-GMO certification for sweet potato ingredients
Carolina Innovative Food Ingredients (CIFI) announced its entire portfolio of sweet potato-based dehydrated, liquid and syrup ingredients has obtained Non-GMO Project Verified status
All of CIFI's ingredients are sourced from 100% USA-grown sweet potatoes and produced in an SQF level 2 certified facility in North Carolina.
"This certification is a testament to our commitment to fulfilling our customers' evolving needs," said Paul Verderber, CIFI's VP of Sales.
"No matter our customers' requirements — be they Non-GMO Project Verified, Certified Organic, or anything similar — we are determined to put in the work to ensure that our customers are getting what they are seeking."
CIFI's portfolio consists of the following innovative ingredients:
Carolina Sweet: CIFI's 75 Brix, non-GMO, vegan sweetener can serve as a clean label replacement for other sweeteners, including agave syrup, honey, brown rice syrup, and high fructose corn syrup
Carolina Original: CIFI's cloudy sweet potato juice concentrate, which delivers functional benefits including flavor, color, and a boost of nutrients to food and beverage products
Carolina Clear: CIFI's clarified sweet potato juice concentrate, which adds natural sweetness to juice blends and other high-quality products
Carolina Pressed: CIFI's not-from-concentrate juice provides the superior nutritional and taste profile of the sweet potato for use in premium juice blends and other high-quality products
Carolina Purple: CIFI's purple sweet potato ingredients come in juice and dehydrated formats, providing a gluten-free, non-GMO colour for drinks, baked goods and more
Carolina Craft: CIFI's dehydrated sweet potato ingredients, which include granules and fine and mid-grain flours, offer a gluten-free ingredient for premium baked goods and snack products
In addition to being non-GMO, all of CIFI's sweet potato ingredients are US made, vegan, non-allergenic, gluten-free and Kosher certified.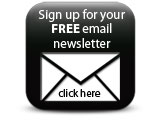 They are also available certified organic, if desired. To request a sample of any of CIFI's ingredients, visit its website.
Companies